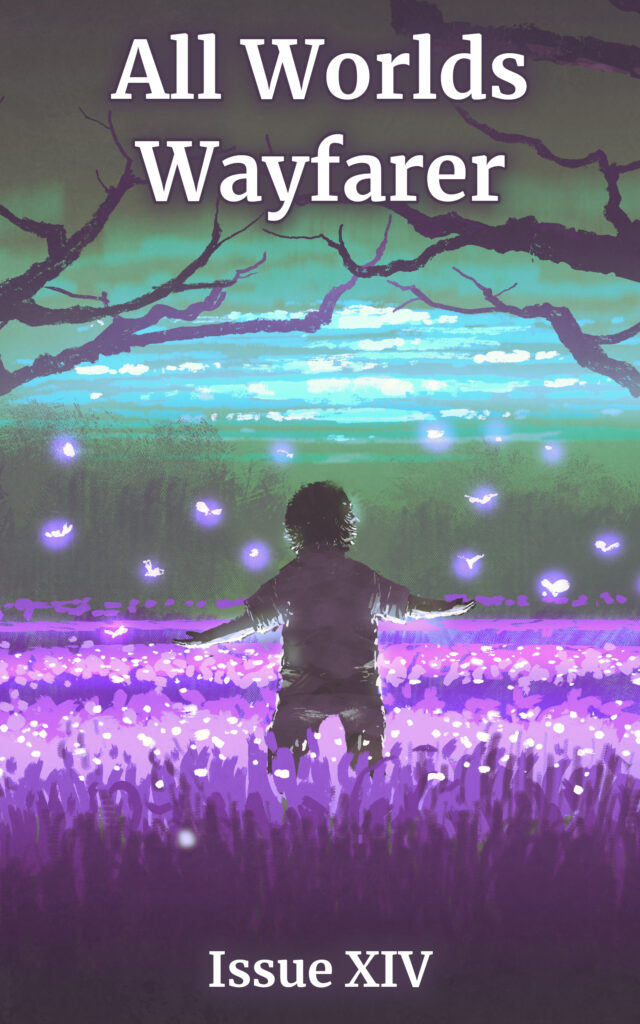 Issue XIV's Second Set of Stories is Ready-to-Read!
Our vernal equinox 2023 issue—one rippling with change, comfort, and courage—includes 12 stories spanning the speculative fiction spectrum. A new set of stories from the issue will be free-to-read on our website every month. This second set of 4 stories is an emotional journey into strange worlds and shadows, filled with horrifying and wonderful discoveries.
Read it between April 20th and May 19th!
More Adventures Await
If you'd like to read Issue XIV in full, own a permanent copy, explore an exclusive bonus story, or help support the magazine, its ebook edition is available now on Kindle! Each sale helps us keep the website live and pay contributors.
Happy reading, Wayfarers!