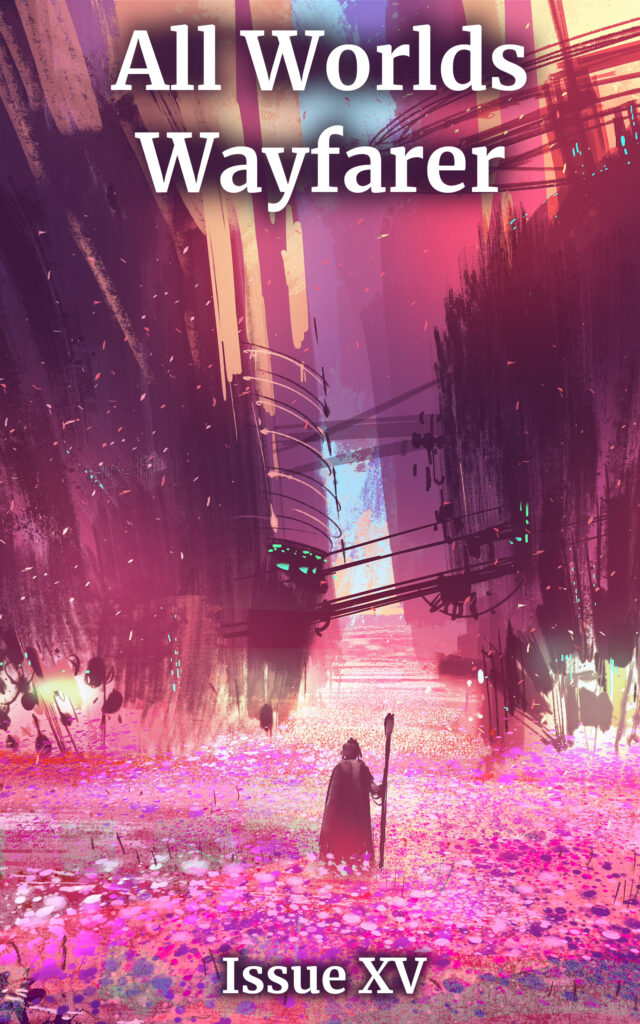 Issue XV's First Set of Stories is Ready-to-Read!
Our summer solstice 2023 issue—one full of incredible secrets and impossible choices—includes 12 stories spanning the speculative fiction spectrum. A new set of stories from the issue will be free-to-read on our website every month. Intense but tender, this first set of stories offers an especially varied journey through different genres, discoveries, and emotions. Read it between June 21st and July 20th!
More Adventures Await
If you'd like to read Issue XV in full, own a permanent copy, explore an exclusive bonus story, or help support the magazine, its ebook edition is available now on Kindle! Each sale helps us keep the website live and pay contributors.
Happy reading, Wayfarers!