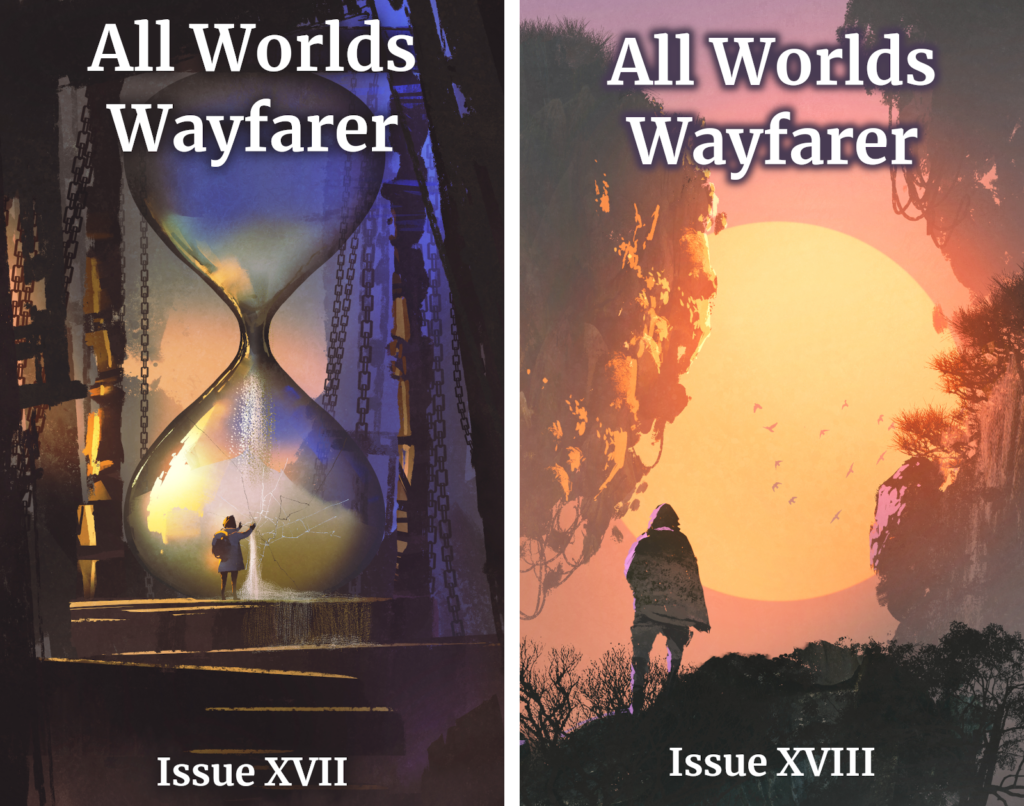 More Adventures Await
The ebook editions of all Issue XVII (17) and Issue XVIII (18) are available for preorder now!
The ebook edition of each issue launches in full a week before its first free story set and includes an exclusive bonus story. Reserving a copy today helps support the magazine and means you'll be one of the issue's first readers!
The pre-order listings also offer a sneak peek of each issue's stories and authors!