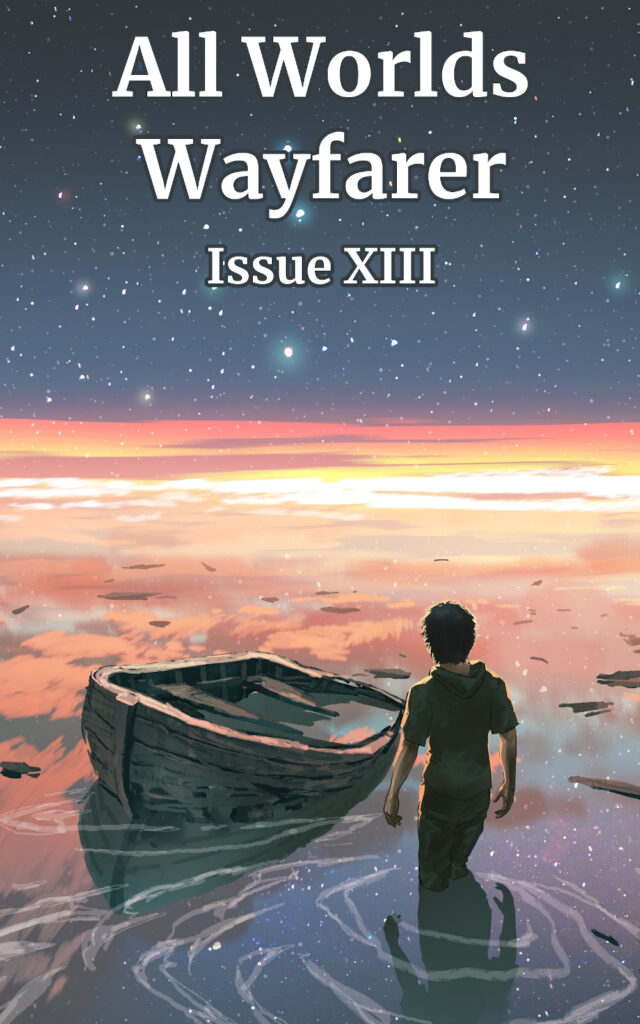 Wonder Waits in the In-Between
Enter the intersection of fury and love, horror and hope, with 12 stories spanning the speculative fiction spectrum. The winter solstice 2022 issue of All Worlds Wayfarer is ready to read!
Support the Magazine
While the issue is currently free to read on our website, it's also available as an ebook. The ebook additionally features an exclusive bonus story by one of the editors. If you'd like to support the magazine or own a copy for your library, please consider purchasing the Kindle Edition from Amazon. Or, to maximize the royalties that return to the magazine, consider purchasing from AWW's own bookshop.
Happy reading, Wayfarers!