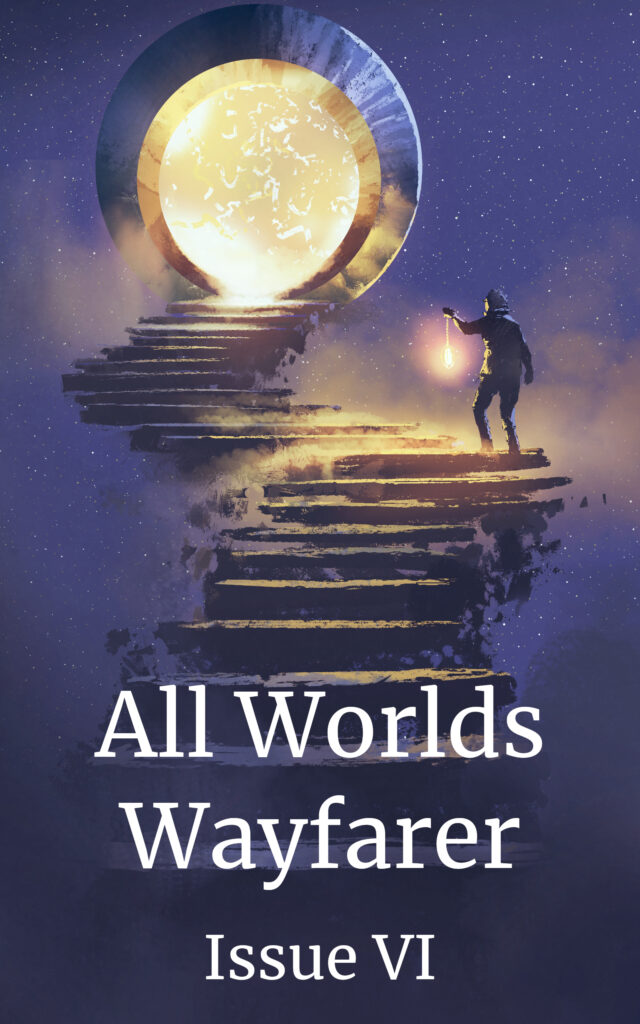 There is Power in the Act of Imagination
Discover and dream with 12 stories spanning the speculative fiction spectrum. Let your imagination wander with All Worlds Wayfarer's autumnal equinox issue!
Support the Magazine
While the issue is currently free to read on our website, it's also available as an ebook on Amazon. The ebook additionally features an exclusive bonus story by one of the editors. If you'd like to support the magazine or own a copy for your library, please consider purchasing the Kindle edition.
Book Your Ticket: Preorder Issue VII
Issue VII's Kindle edition, featuring 12 more stirring stories and another exclusive bonus story, is also available for preorder. Issue VII launches on the website and on Kindle on December 21st!