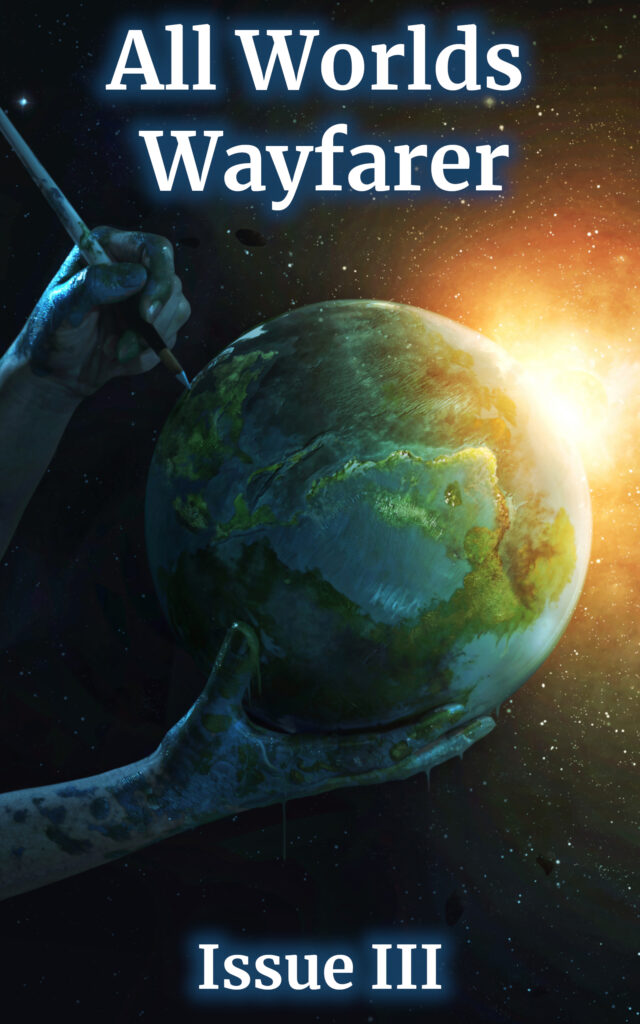 Every New Beginning is Born From an Ending
Brave wonders and horrors on Earth and beyond by way of 13 stories spanning the speculative fiction spectrum. Curl up by the fireplace for All Worlds Wayfarer's winter solstice issue!
Support the Magazine
While the issue is currently free to read on our website, it's also available as an ebook on Amazon. If you'd like to support the magazine or own a copy for your library, please consider purchasing the Kindle edition.