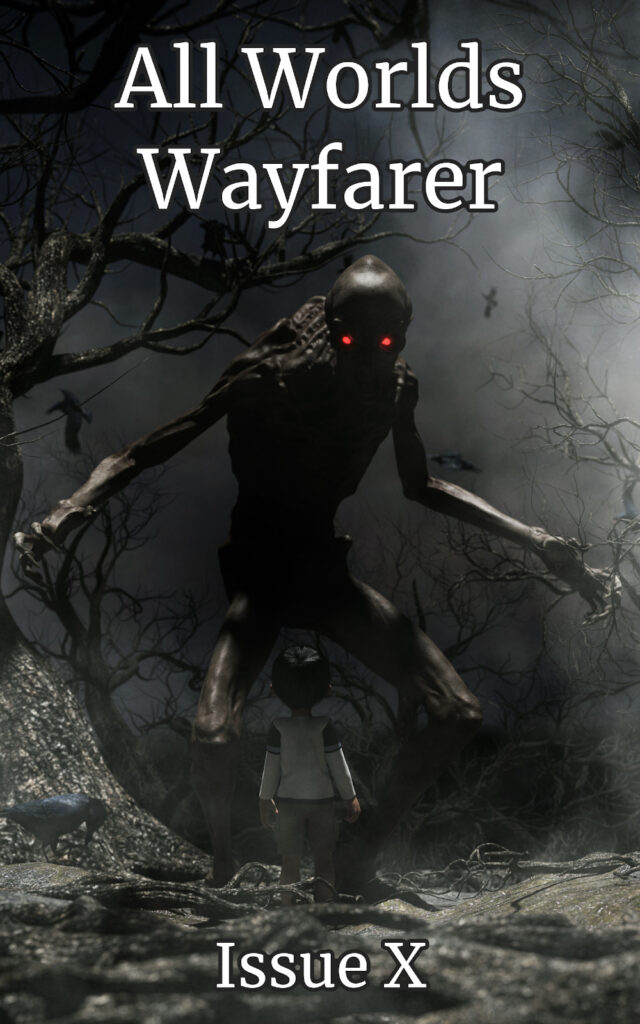 Without the Night, We Couldn't See the Stars
Venture into the dark to find the light with 14 stories spanning the speculative fiction spectrum. Embrace the fall spirit with this particularly haunting autumnal equinox issue of All Worlds Wayfarer!
Support the Magazine
While the issue is currently free to read on our website, it's also available as an ebook on Amazon. The ebook additionally features an exclusive bonus story by one of the editors. If you'd like to support the magazine or own a copy for your library, please consider purchasing the Kindle edition.